SwissMAP is pleased to announce the opening of its Research Station in January 2021 !
See our 2021 events page for more information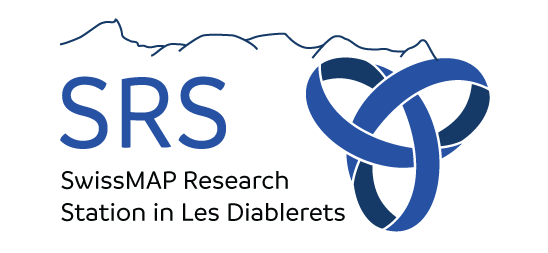 The SwissMAP Research Station (SRS) is a conference centre based in Les Diablerets (VD), organizing international topical conferences and targeted workshops in the fields of mathematics and theoretical physics.
The SRS welcomes approximately 12 week-long events per year during the winter and summer months. The center is located in the Hotel des Sources (***) and is fully equipped with blackboards and an interactive screen.
The SRS is easily reached by train from Geneva or Zürich.
The National Center of Competence in Research SwissMAP – The Mathematics of Physics is an interdisciplinary research center at the crossroads of mathematics and theoretical physics. 
Its Leading House is the University of Geneva (UniGE) and the Co-Leading House is ETH Zurich. SwissMAP members are researchers from UniGE, ETH Zurich, the University of Zurich, the EPFL, CERN Theory department, the University of Bern, the University of Fribourg and the University of Basel.
2021 SRS Program
The selection of events for this first year was made through a call for proposals internal to SwissMAP.  More details for each event will be added soon.