ACCOMMODATION
Conferences start on Monday mornings and end on Friday before lunch. Participants are welcomed from Sunday afternoon to Friday after lunch. The offer provides full-board with two coffee breaks per day included.
Requests for extended stays and/or persons accompanying conference participants will generate extra cost at preferential rates that has to be covered by external funding or the participants themselves.
ROOMS
The SRS is in partnerships with the Hotel Les Sources and The Eurotel. Participants will be hosted in single, twin or double rooms.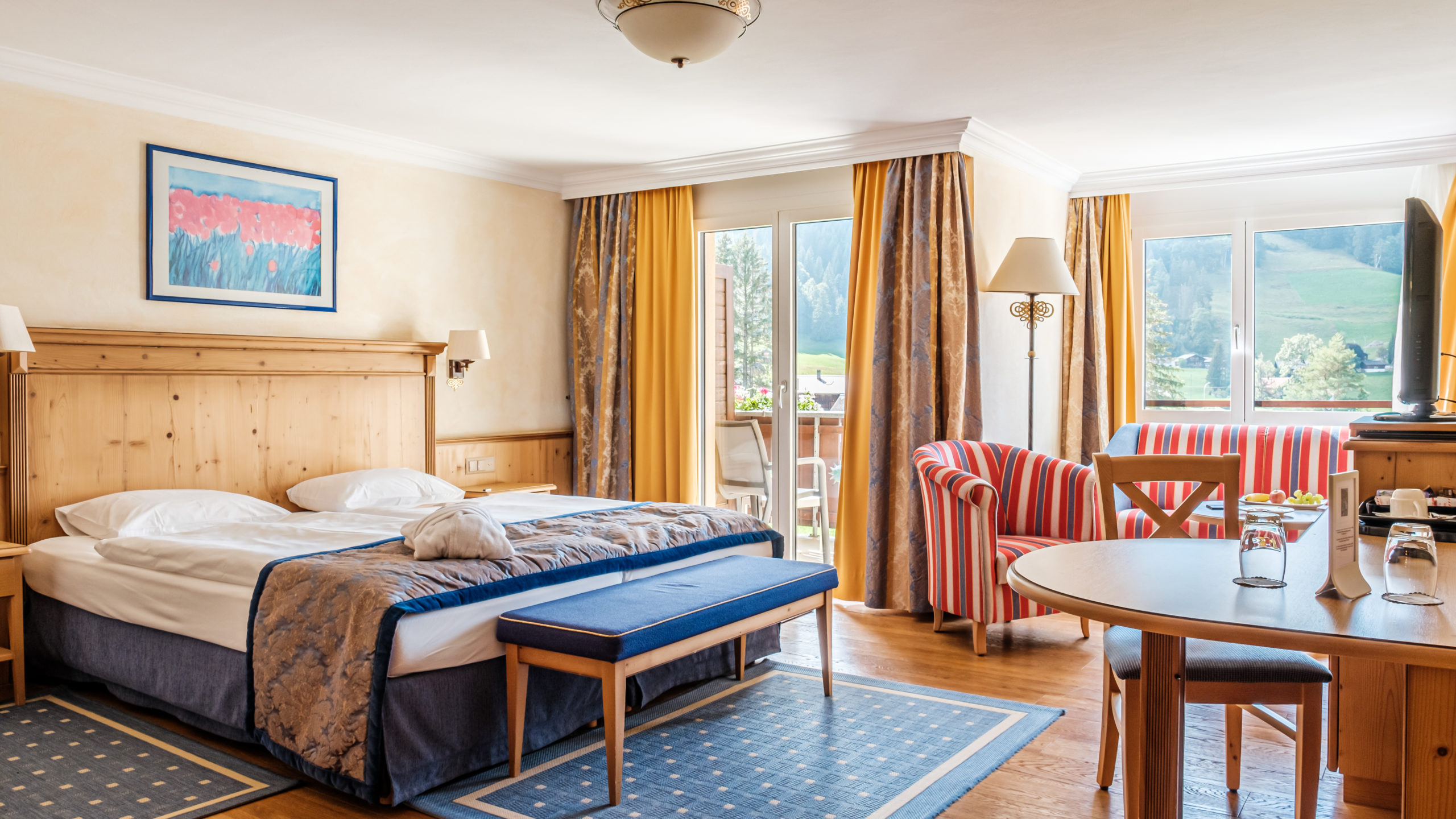 More information
Rooms are all non-smoking, equipped with: Shower/WC, TV/radio, safe, hairdryer, Free WIFI access.
Hotel Les Sources
twin/double/

single room: price* upon request
* range is between CHF 130 and CHF 170
Eurotel
single/double room: price* upon request
*range is between CHF 190 and CHF 220
Breakfasts are taken in respective hotels (Les Sources or Eurotel) from 7:30am to 9:30am
All lunches and dinners are taken in Les Sources: times are precised by organizers