The infrastructure of the SwissMAP Research Station consists of one main lecture hall and two smaller meeting rooms, all located at the second floor of the Hotel Les Sources, where most participants can be accommodated.
The main lecture hall (Salle Glacier) can welcome up to 60 people. It is equipped with 4 black boards, one SmartScreen and an additional screen. 
This room is also fitted with state-of-the-art audio and video recording equipment.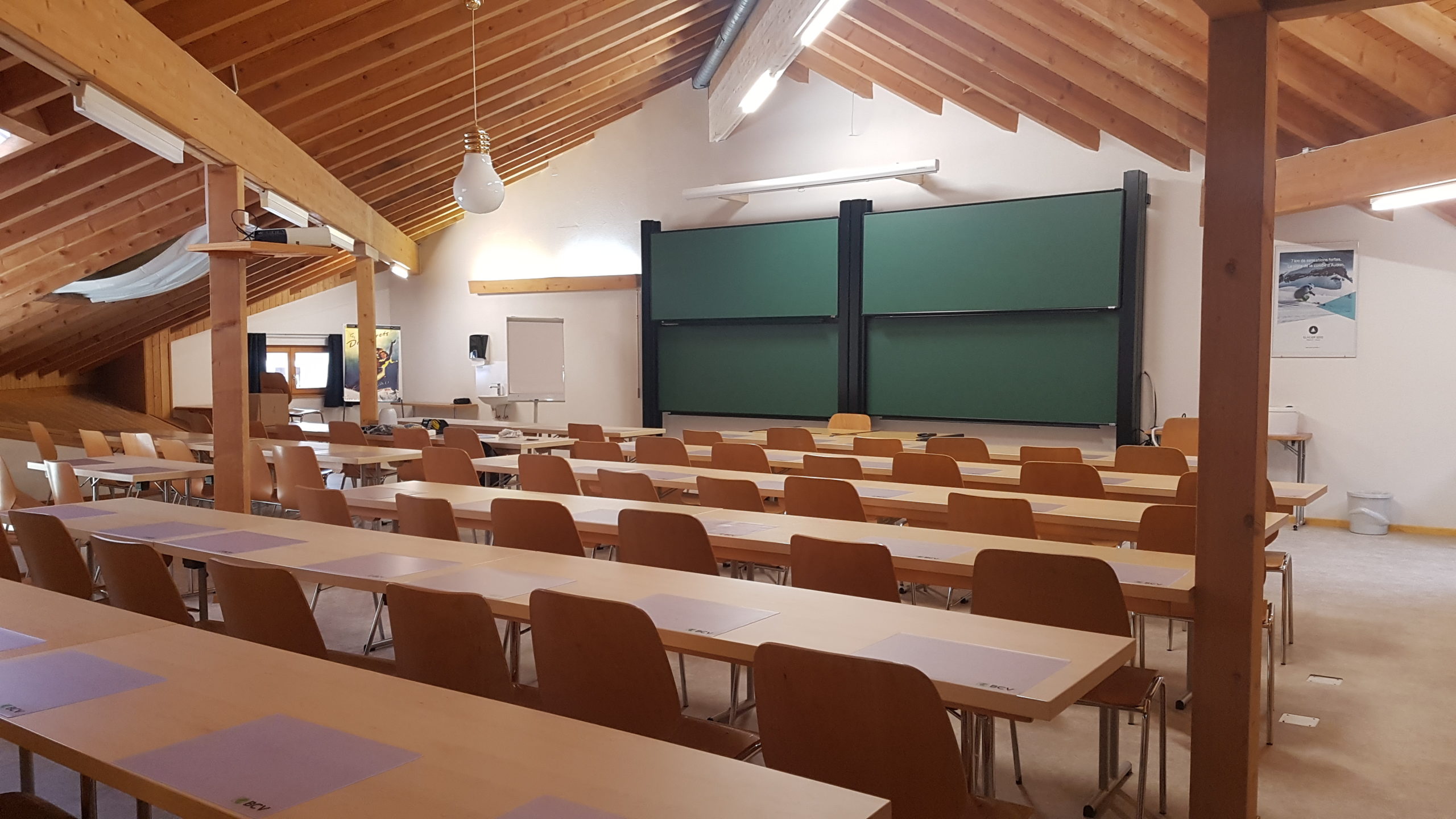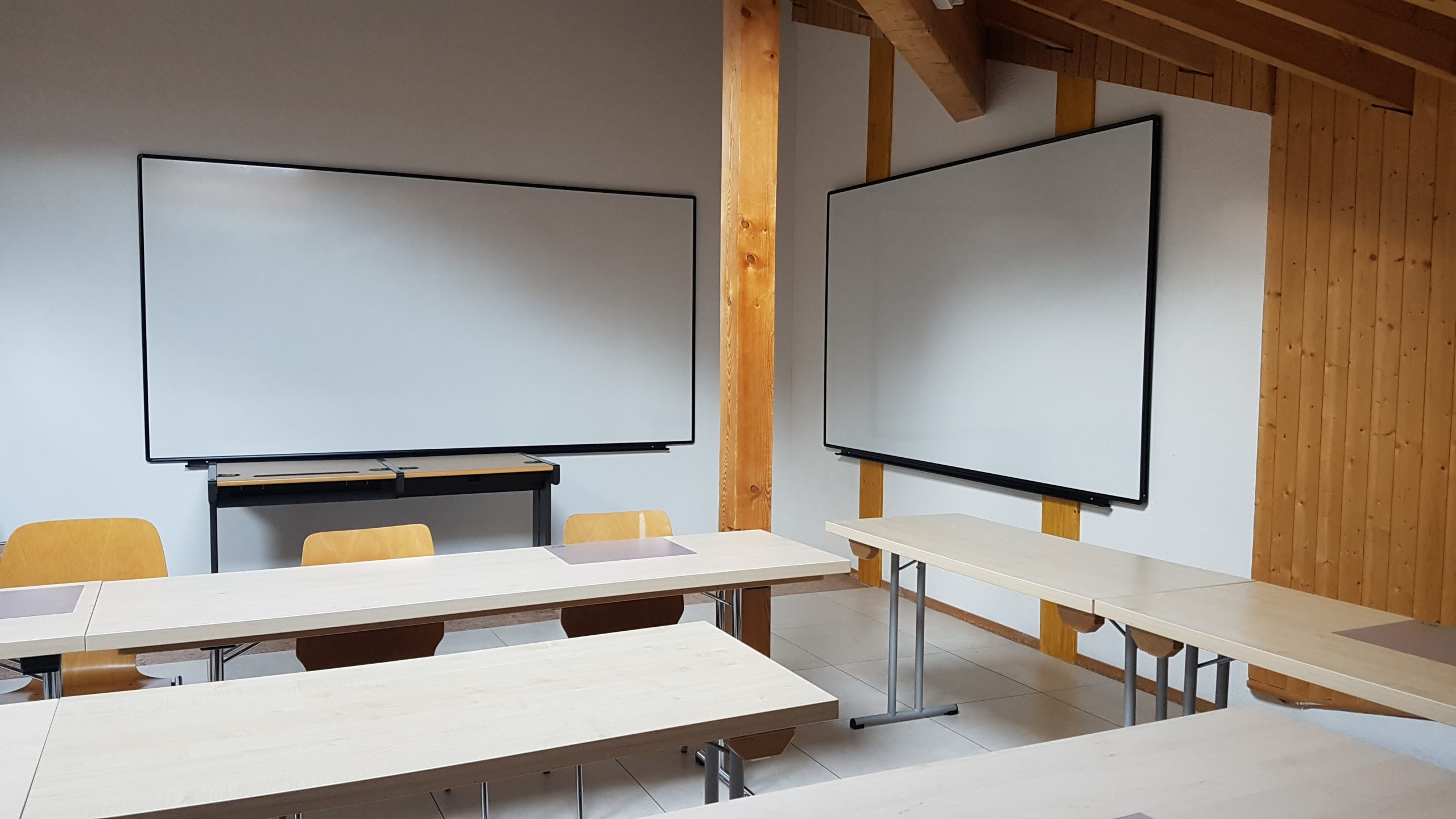 The Isenau room contains large whiteboards and a SmartBoard. It easily fits 20 people, and is also included for your event.
You're planning a bigger event ? On request, we can also provide you with a lecture hall in the Maison des Congrès in les Diablerets, a 5-minute walk from the hotels.
The main room can comfortably welcome 150 people.