Let us assume you are attending an academic event at the SRS and that organizers were kind enough to leave some free time to participants. What could you possibly do with it? You will find below some ideas. 
*Piece of advice: download the free app SuisseMobile. You can find all hiking trails, plus some of the biking, winter hiking, snowshoeing, cross-country skiing ones. We'll stop there.*
Activities requiring a minimum of snow/ice/cold weather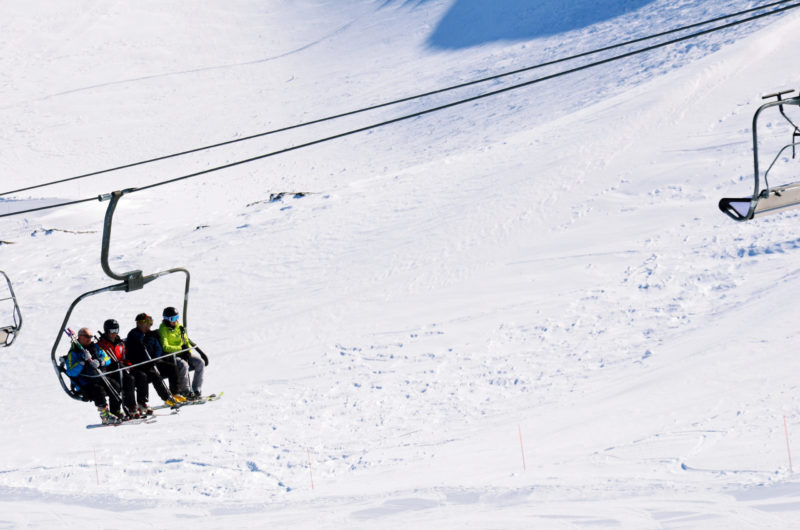 Alpine skiing and snowboarding
Les Diablerets ski resort is disconnected. Its two connected components are:
Villars/Gryon/Les Diablerets: you can see the first cable car from the conference room's window… Have a look here to check which slopes are open, prices, etc. Open from December to early April, it's a 5 minutes walk from the SRS.
Glacier 3000: either easy blue slopes at the top, or steep black ones from top to bottom. Beautiful views anyway, but the cable car can be closed in case of strong winds. Check the conditions here. Open from November to May. To get there, either befriend someone with a car (befriending is reflexive) or grab the bus from Les Diablerets, parc des Sports to Col du Pillon running hourly.
Cross-country skiing
Groomed trails and parallel tracks await you in front of Eurotel Victoria. If you get bored with these, you can also go Glacier 3000 for a 7km loop.
Ice skating
The ice skating rings await you in front of Eurotel Victoria. Check whether the outdoor one is open here. Send us a picture if you happen to take part in the disco on ice…
Sledging
Les Diablerets features a great sledge run: check here whether it is currently open. Three different places can rent you a sledge at the bottom of the Mazots cable car.
On Wednesday nights, you can generally enjoy a night run followed by a mulled wine at the bottom. Don't be late for dinner though!
Ski touring
So, you are one of those people who enjoy going uphill. If you don't want to study the conditions too much (and don't mind getting down on the prepared slopes in some cases), have a look at the 5 different itineraries here.
Going to Isenau from les Diablerets is generally a quick safe outing with fresh snow on the way down.
Snowshoeing
You will find some classic itineraries here. Beware, sometimes they're shared with ski touring…
Activities requiring a modicum of sun/decent temperatures recommended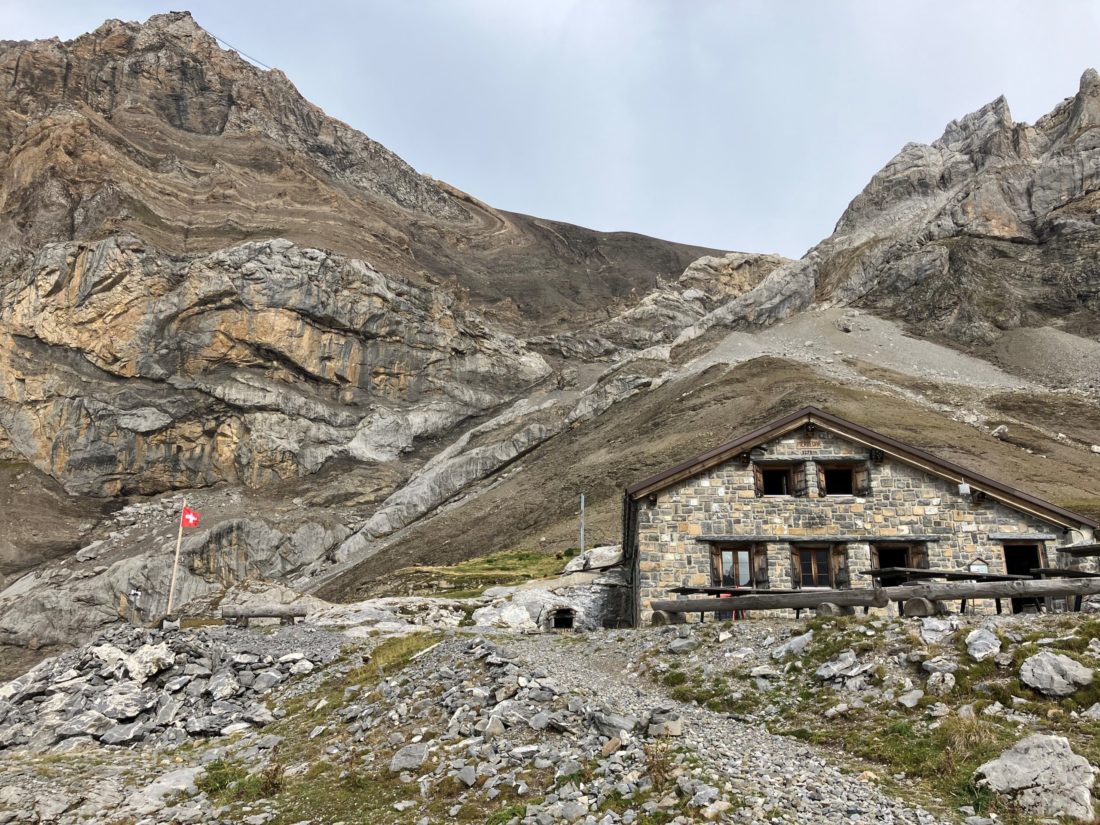 Hiking
Lots to do, obviously. As mentioned before, it's a good idea to download the Swiss Mobile app to see all the hiking trails and see where you are. You can get some inspiration here.
A few personal favourites to check on the map:
– Quick and painless, just to get some fresh air: Creux de Champ, max. 2h loop
– I-need-to-escape-people-for-a-bit and physically suffer: Refuge de Pierredar, 1200m up and down, duration depends wildly on the path you choose and on your training.  Enjoying food, drinks and a lovely view at the Refuge is a definite perk. 
– If you're willing to pay the cable car to the Glacier, the easy walk on snow to Refuge de l'Espace provides beautiful views, and you can make it longer (and funnier) by hiking on the lapiaz to Cabane de Prarochet.
Remark: Swiss cows are pretty cool, unless their calves are nearby. 
Mountain biking /Cycling /E-bike
Not much first-hand knowledge here, but certainly a lot to do. Take your pick on this website!
Swimming Pool
The open air swimming pool of Les Diablerets is open everyday between 9am and 7pm from late June to late August and located right behind the tennis courts. Carefully weigh your strong desire for cold water against your tolerance for excited splashing teenagers before taking the plunge.
Remark: free access with the activity card available at the hotel reception.
Zipline Park
Via ferrata sounds good, but you're not sure everyone is willing/able to go, and you'd rather be in a more controlled environment since not everyone has given their talk yet? Or you just feel like torturing a few colleagues suffering from fear of heights, but not call Rega?
The Parc des Diables is open from mid-may to October and has a few fun circuits in the forest, 10 minutes from the hotel.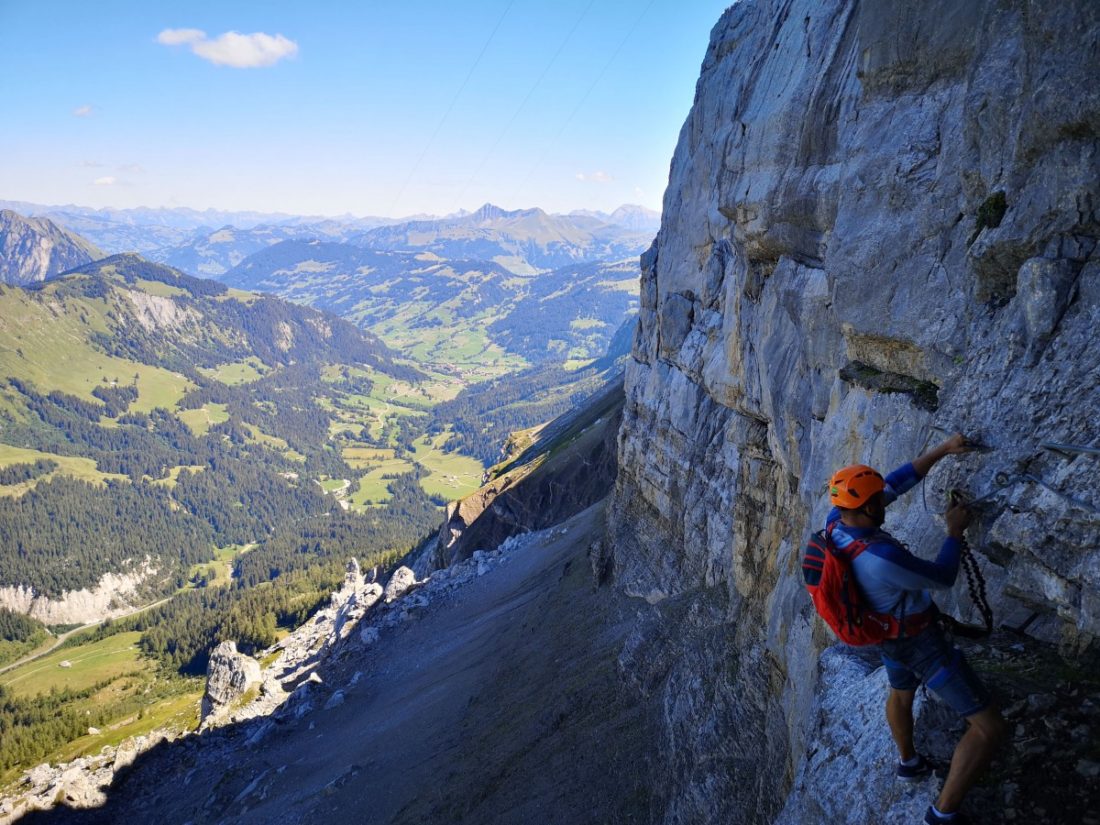 Via ferrata
Three via ferrata can be found in Les Diablerets:
La Cascade: if you don't have much time, this is the best option. Go to Col du Pillon then a 5 minutes walk brings you to the start.
Le Rocher Jaune: beautiful views from the intermediate station of Glacier 3000.
Les Dames Anglaises: if you have a long day ahead and like hiking, this is a beautiful excursion. Start from the hotel and hike up to the Refuge de Pierredar (about 3 hours and 1'200m D+), then enjoy the easy via ferrata to get to the Glacier. From there, either admit your defeat (and preserve your thigh muscles) by taking the cable car down to Col du Pillon, or hike/run down below said cable car on the path. If you get to Glacier 3000 after 4.30pm, choices are narrowed down for you…
Please remember that you need specific equipment (harness, energy-absorbing lanyards, helmet). If you did not bring all of the above, go rent it before doing anything else!
Rock Climbing
Lots of sport climbing around! Everything is well bolted. All routes can be accessed from Col du Pillon, either by taking the Glacier 3000 cable car to the intermediate station for the upper sectors or hiking up from col du Pillon for the other ones.
The guidebook is called Escalades, and you can find some information about the nicest multipitch routes on Camptocamp for example.
For more information/if you have specific questions, including "is there anyone who would like to climb with me?", please contact elise.raphael@unige.ch. It will make me happy.
Mountaineering
A tiny bit of glacier (less and less every year…) and some rock scrambling up Les Diablerets summit, amongst other things. Check a short list here.
Tennis
Tennis courts are open from the 1st of June to the end of October. The activity card available for free at the hotel reception gives you access to one hour/day upon reservation.
Activities without prerequisites.
Can withstand a rain outpour, too much snow for your taste, or a heat wave.
Take place indoors.
Indoor Bouldering
Pretty cold outside, right? No visibility whatsoever? If you find the courage to walk for 5 minutes, there's a small bouldering gym next to the train station. Get the entrance card at the tourism office (check their opening times), pay a small fee and you're in.
You can rent climbing shoes in the village sportshops. The gym is open from noon to 10pm pretty much everyday.
Musée des Ormonts
The museum is dedicated to the history of the local area and is located one train stop from the SRS (or about 35mn by walk). Open from Wednesday to Saturday in the afternoons, it may be a welcome break from the scientific content of your conference…
remark: it is in French.
PS: we accept no liability should you end up missing talks.